Pre-arranged Funerals

Freitag Funeral Home will advise
and help you plan a reasonable, individual
pre-arranged funeral service.
Click Here for More

About Us

In commitment to serving the southern
New Jersey area for over 110 years, at Freitag Funeral Home
we view our work not as an occupation, but as a calling.

The list below is our obituaries as of Jan 2002. If you need a copy of an
obituary dated between 1995 to 2002, please click here.
Prior to 1995 you will need to search the newspaper archives.
If you would like to search a national listing of obituaries, please click here.
Contact Us:

Freitag Funeral Home
137 W Commerce St
Bridgeton, NJ 08302

Phone: (856) 455-2600
Fax: (856) 455-2603

We can also be reached by email:
office@freitagfuneralhome.com
Directions to Freitag Funeral Home: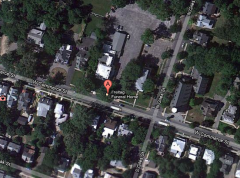 Please click here for driving directions.